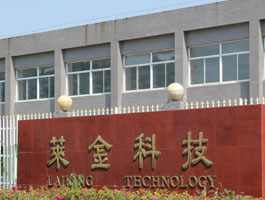 Covering an area of 8,000 square meters in Danyang City, Jiangsu Province, the LaiKing Jewelry Technology Co.Ltd is an enterprise specializing in producing the consumables of lost wax casting and the equipment for precision casting and other products with over 20 years of experience. Meanwhile, we are also an integrated enterprise devoting ourselves to research, development, production and sale of equipment as well as the technological supports. Our products have been exported to more than 20 countries and are spoken highly by the customers. Your visit and direction are welcome.
We provide products developed and produced by ourselves, including LaiKing-series metal melting machines, LaiKing-series vacuum pressurizing casters, LaiKing-series continuous casters and graphite crucible, ceramic crucible, graphite molds, quartz rod and other fittings. Our highly pure graphite products in fine structure have the features of high strength, good heat resistance (the melting temperature is 1800℃), strong oxidative stability, low electrical resistivity and corrosion resistance, etc. Our products can be widely used in the industries of jewel crafting, clock and watch manufacturing, metallurgy and electronics, etc.
Insisting on the strict, scientific, professional and pragmatic operation styles, we have established the most strict quality inspection standards for the quality inspection laboratory and our products are required to reach the standard in the whole process from the raw materials to the finished product processing and packing in the end so as to ensure the high quality of our products and safeguard the interests of the customers.
We advocate the entrepreneurial spirits of being keen on innovation and commitment to excellence. We have our own R&D laboratory and the R&D department consisting of professional staff, keeping developing more advanced, elegant and practical high-quality products.
We abide by the concepts of putting sincerity in priority and winning customers with good reputation in our operation. We treasure our customers and pay more attention to communicating with customers to achieve the win-win situation.