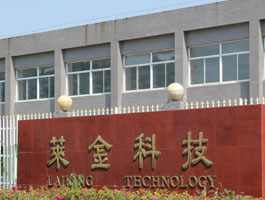 LAIKING technology co., ltd. is located in danyang city, jiangsu province, covering an area of 8,000 square meters, is a professional manufacturer of wax loss casting consumables and precision casting equipment with more than 20 years of production experience. We are a direct manufacturer, all products are independent research and development and production. The company is committed to the development and application of casting technology.
Our company's products independently developed and produced include YUSING series 3D printers; KING series fusing machine; LAIKING series vacuum compression casting machine; KING series continuous casting machine and graphite crucible, quartz crucible, graphite mold, quartz rod and accessories, etc. Company's products can be widely used in jewelry processing, watches and clocks, metallurgical and electronic industries. We have a better cost advantages and technological advantages; Can high efficiency, high quality to meet customer personalization requirements.
In the past two years, the company has been committed to the research and development of electrophoretic coating industry, cooperating with professional engineering and technical personnel, cooperating with the professional electrophoretic paint manufacturer "jinlitai (300225.sz)" and the professional pretreatment manufacturer "sandaoke (831391.sz)", and has two high quality automatic suspended electrophoretic coating production lines qualification, (one of which has been completed and running, and the other is in preparation), committed to build a complete set of professional electrophoretic coating solutions company, producing high quality electrophoretic coating products, laying a solid foundation for the development of the automotive industry.
Company sticks to the philosophy of technology as the core competitiveness, on the basis of the casting gold equipment, 3 d printing technology and vehicle electrophoretic coating brings to the enterprise development more market opportunities and information, we adhering to the "rigorous, scientific, professional, pragmatic" business style, the company's products from raw materials to processing the finished product packaging must pass strict quality inspection room of inspection, to ensure the high quality of our products.
We advocate the enterprising spirit of "innovation and excellence". The company has research and development laboratory is composed of professional research and development personnel research and development department, for the company to develop more advanced, beautiful, practical, high quality products.
We follow the business philosophy of "honesty as the basis, to win the letter", wholeheartedly for the majority of customers to provide quality service.